It all starts with the bikes. Our SHAREDBIKES are designed specifically for fleet orientation and sharing. They're comfortable, unisex and low-maintenance (and super cool). We have loads of options, so get in touch and we'll help design your own fleet today.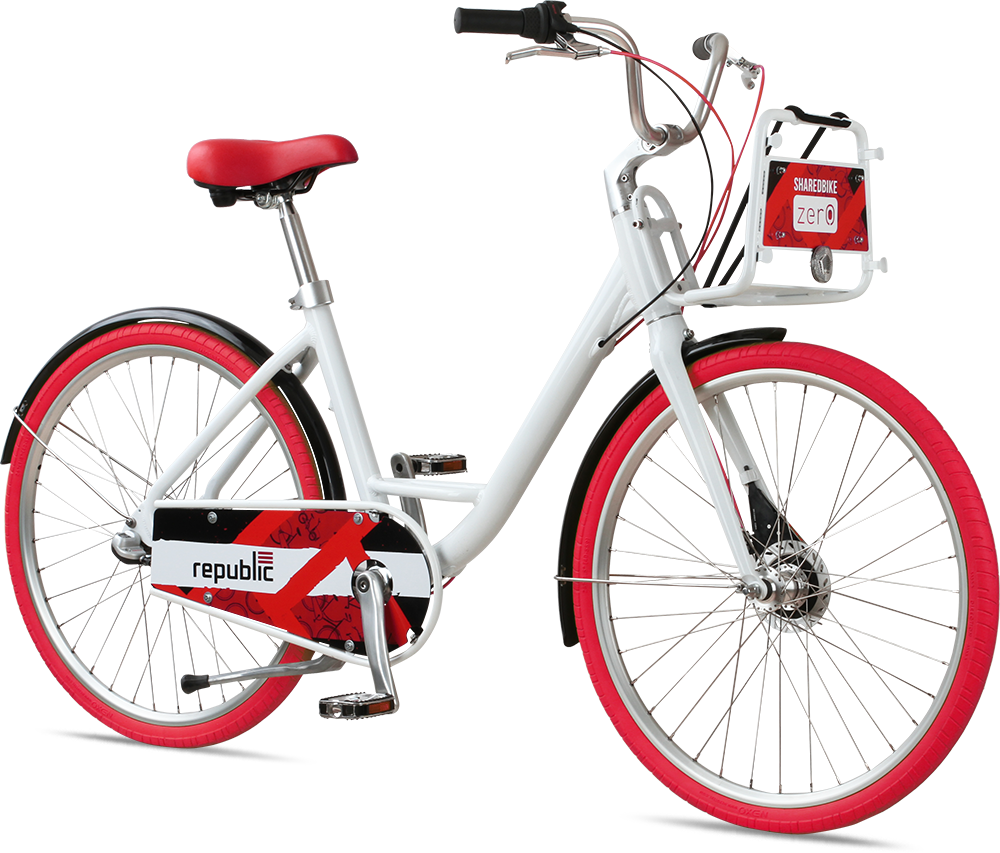 Hardware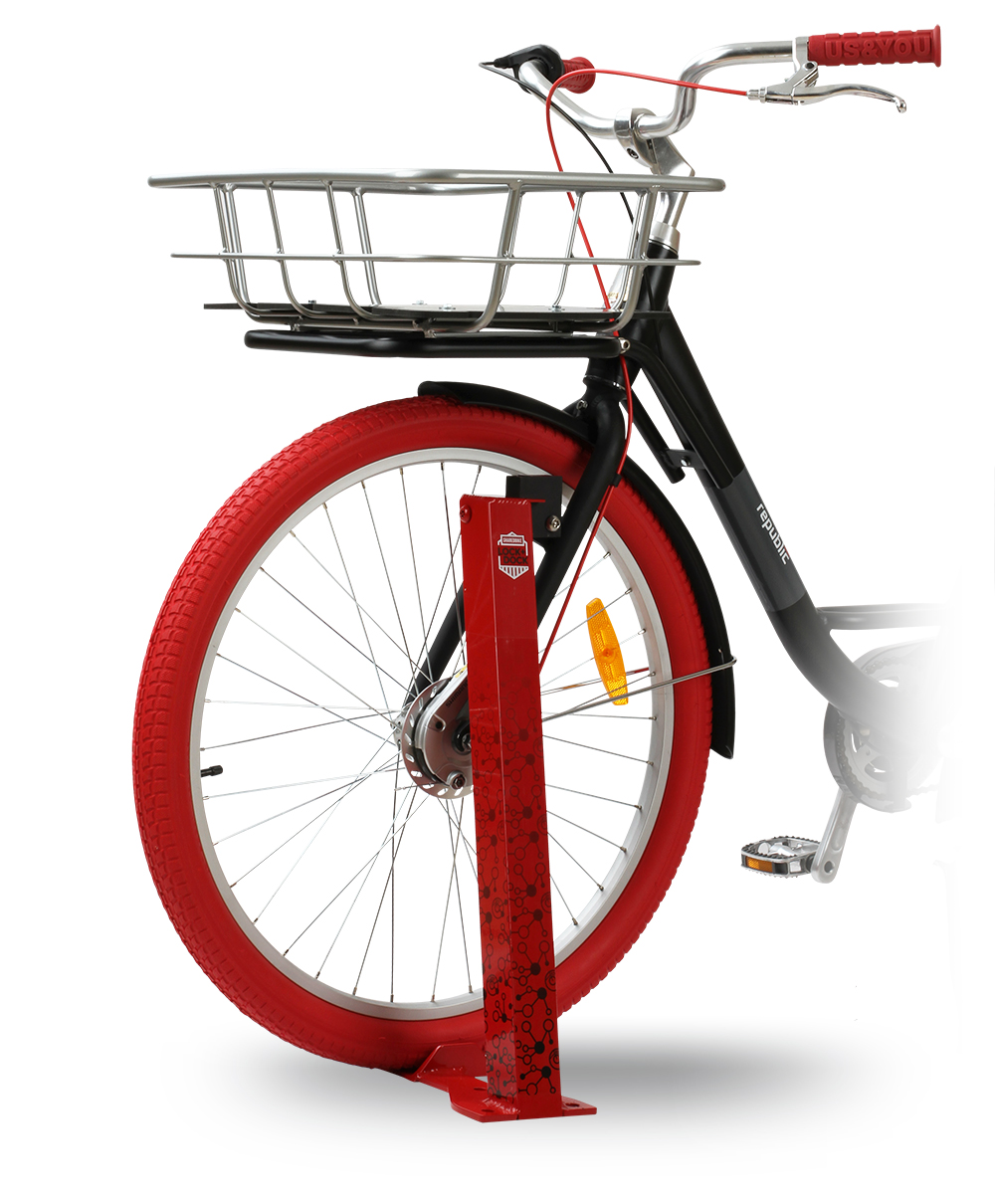 SHAREDBIKE LOCK+DOCK employs solar powered, Bluetooth smart locks mounted on our custom fleet bicycles.
The bikes can be checked out with the rider's smartphone on an app custom designed for each bike share program.

Solar

Waterproof

Bluetooth

Tamper resistant
App
The customizable SHAREDBIKE App is how riders access their bike share program.
With this app, members of the bike share can: check-in and check-out bikes, find available bikes at bike stations, manage their user account, and track their usage.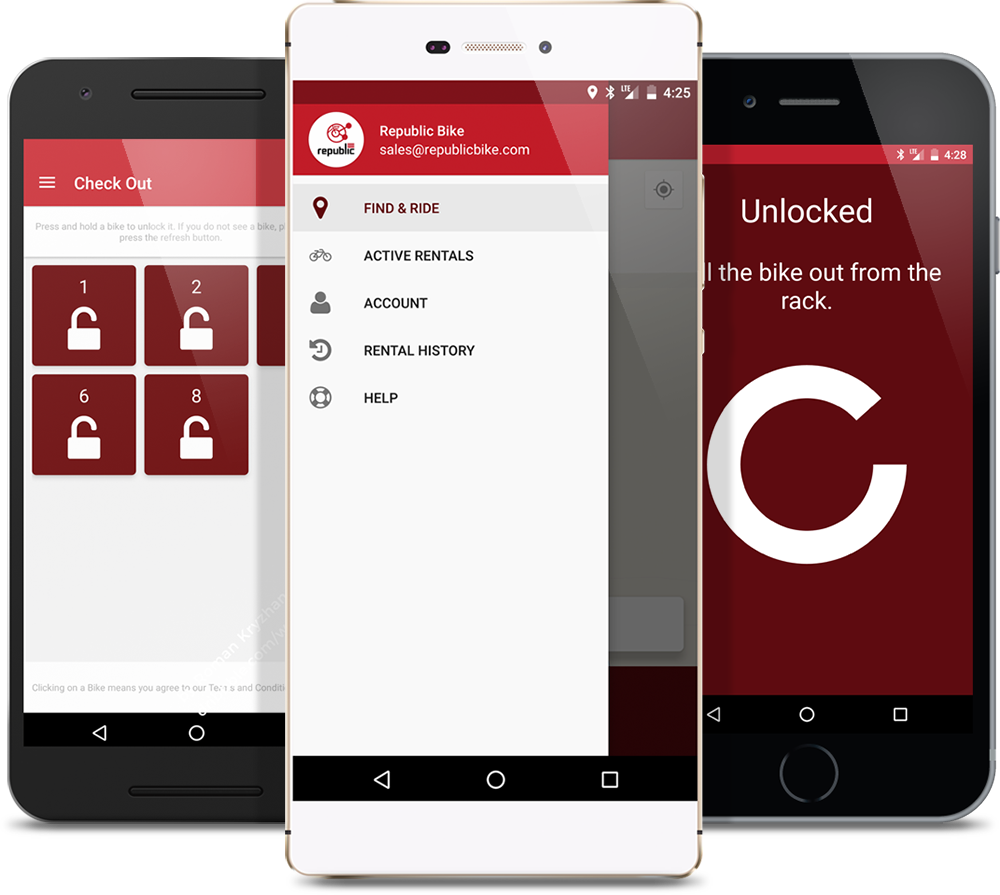 How it works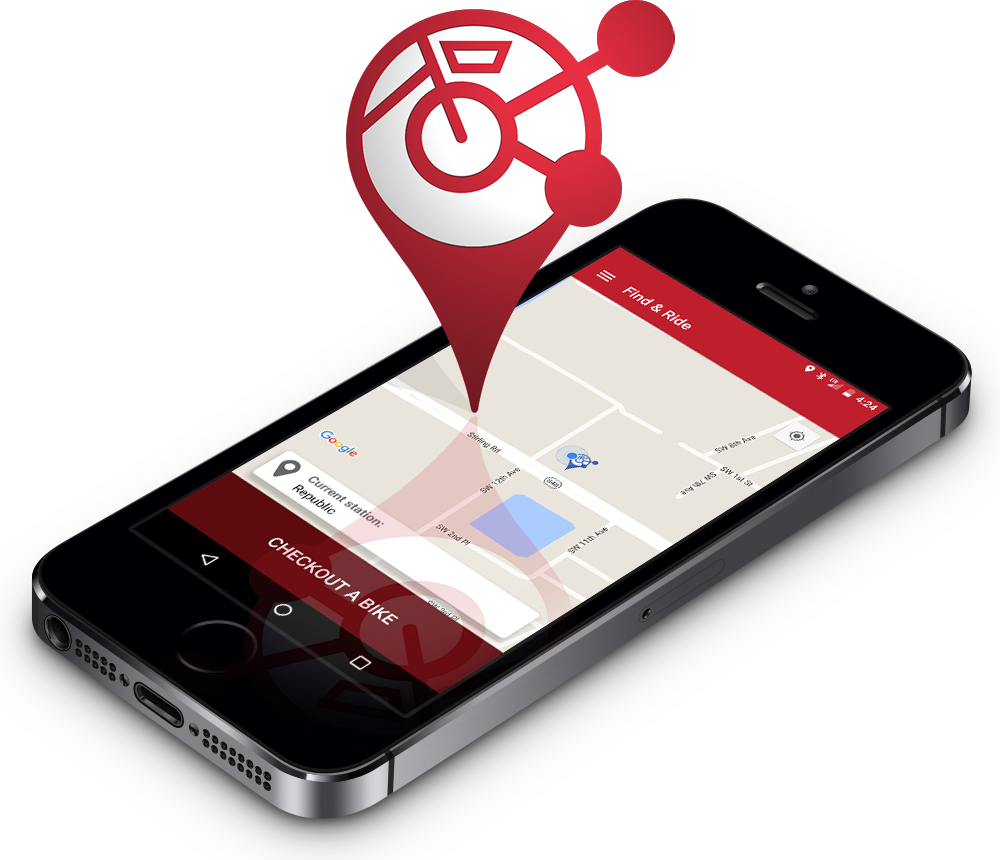 Find
Use the app to find the nearest bike station.
Unlock
At the station, use the app to unlock your bike.
Ride
Rental rates are determined by your plans and pricing.
Return
To end a rental, securely return the bike at the nearest dock.
Rates and plans
A comprehensive range of billing options allow you to build plans that are just right for your system.
Email confirmation or administrative approval can restrict plan and system access. Riders sign up for a riding plan directly from the app.
Admin
We include software that gives the tools you need to run a successful system.
Our software makes it easy to get the information you need to run a system within a single dashboard. We make vital statistics simple to understand so you can keep bikes on the road.
Realtime information on the location and state of bicycles.
Email and admin authorization on system access and plan purchasing.
Statistics on health and environmental impact.
System off hours.
Analytics and visualization of key metrics to help manage and grow the system.
Customizable plans that allow free rentals, free time, selective access, and other charging methods.
Integrated credit card processing and direct deposit.